Craig Sibbald was a very lucky man to escape unpunished from a karate style attack on Giorgos Giakoumakis.
In the 19th minute the Celtic forward was turning to control the ball when Sibbald stepped forward with a high leg towards his opponent.
Sibbald made contact with the ball but he knew from the moment that he made the challenge that his follow through would make contact with Giakoumakis.
No foul. pic.twitter.com/dXInE0bp0N

— João Pedro Neves Filipe ??? (@JoaoPedro1888) November 5, 2022
Should Celtic demand that the SFA publish a VAR report explaining key decisions an hour after the final whistle?
No, we have to let teething troubles die down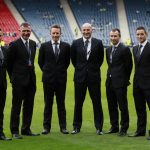 Yes, it will bring clarity, we need explanations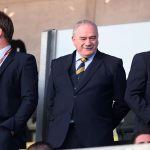 The Celtic striker took the contact full on the chest but incredibly referee David Dickinson waved play on.
VAR Nick Walsh then intervened, halted play for two minutes, the players stood around, Giakoumakis received treatment then word went to Dickinson to resume play with no action taken against Sibbald, no red or yellow card, not even a free kick awarded.
Five minutes of stoppage time were added at the end of the first half but it took two stoppage time goals for Celtic to come through 4-2 winners.