There wasn't much sentiment in the air when QPR announced that Mick had moved on.
The tone was frosty at best in the club statement, on Twitter their fans weren't holding back.
Football is a very cynical business but when a manager goes on about loyalty and not jumping ship fans tend to believe that he might at least see the season out.
Not loyal Mick.
Since he explained why he rejected the chance to speak with Wolves it has been obvious he had another job in mind.
A visit to Ibrox to watch his old side on a blank Saturday was a red flag for many at QPR, going into the World Cup break with one point from their last five matches suggested that the manager's mind was elsewhere.
If the £1.5m compensation fee has been met it is decent business for the Championship side, there are more committed managers that Beale about.
Will Beale be more of a threat to Celtic than wee Gio?
YES! Top coach, outstanding with bibs and cones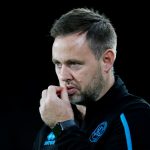 NOPE- Ange has that whole club rumbled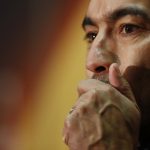 ?? Mick moves on.

We can confirm ???? ????? has left to take up the managerial role at Rangers.#QPR | #EFL

— QPR FC (@QPR) November 28, 2022
RAT ? pic.twitter.com/BlUe0u5AMe

— Sam ???? (@sam7751) November 28, 2022
I stood up for him through all the rumours, turns out he didn't deserve any backing. Complete and utter hypocrite!

— Andy Dowling (@andydowqpr) November 28, 2022
Well said

— Martin Percival (@MartinFPercival) November 28, 2022
Well this is awkward now boys… pic.twitter.com/I3Hl4Z1oCp

— trigg??????? (@d____1690) November 28, 2022
Didn't realise 6 weeks was a long term project

— Spence783 (@spqpr1973) November 28, 2022
Just waiting for the, I loved my time at QPR speech ???

— IAN FLEMING (Flembo). (@ifleming66) November 28, 2022
He's a very good salesman. But we're yet to see any real product. Bye!

— Lee Newell (@leonardnewell) November 28, 2022
Mr "Loyalty",… Here for the long stay… ??????

— STEVE O'MARA (@STEVEMOGORMAN2) November 28, 2022
Yes the little 10 year old rangers ?

— ??????? and 1472 others (@__matthew67__) November 28, 2022
Disrespecting the club, the owners the fans and the players.

His words:
'I've been all in here – I've asked others to be all in – I can't be the first to run away from the ship'
Lacks integrity.

— Si (@Prem2014) November 28, 2022