On Friday afternoon Michael Nicholson was reassuring Celtic shareholders that all was well with VAR, that the teething troubles would be resolved with the club aware of and on top of the issues.
Shareholders could rest assured that the club would press the SFA over issues, sitting alongside the CEO was Ange Postecoglou.
This afternoon against Dundee United the Celtic manager's patience was pushed to breaking point when the referee that denied the hoops a penalty away to Hearts played the key role in awarding a penalty against Celtic for Dundee United.
Both incidents were fairly similar, Celtic's claim against Hearts seemed stronger since Michael Smith was following the ball but two weeks apart the same official conjured up different outcomes.
Social media was flooded with comparisons of the two incidents but covering Friday's AGM The Express reports Nicholson saying:
What we have as a club – and all clubs in Scotland have it – is an interest in having the best possible match officials and regulation of matches so we can focus on football.

As we mentioned last year – and as Ian Bankier almost got into trouble with – we have for many years lobbied the SFA and the SPFL to make sure we got the best match officials possible.

The first step with that was pushing for VAR – which worked out well! The second stage was to raise our concerns about VAR with the SFA. In relation to the specific incident (at Hearts) we did ask questions about how the rules had been applied.

I think it is inevitable that with the early stages of VAR there are going to be some teething issues. But you can rest assured that we do continue to press that issue with the SFA and the SPFL. There is a working group that the SPFL have brought together of all the clubs.
Should Celtic demand that the SFA publish a VAR report explaining key decisions an hour after the final whistle?
No, we have to let teething troubles die down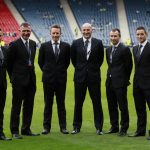 Yes, it will bring clarity, we need explanations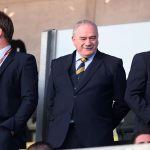 Whatever answer Nicholson was given to justify the decision making process at Tynecastle will be tested if he asks a similar question after today's decision against Celtic.
There was undoubtedly arms striking the ball in both cases but very different interpretations of a player having his back to play and one following the movement of the ball.
Perhaps if the SFA published explanations of the decisions taken supporters, players and managers would be far less confused and concerned.
At the 2021 AGM Celtic chairman Ian Bankier admitted that the club had deep concerns about Scottish referees.