Pedro Mendes has admitted that there is something wrong inside Ibrox.
The former Portsmouth midfielder was lured to Ibrox in 2008 on a token contract with a £1m disguised remuneration payment before he quit for Vitoria Guimaraes two years later.
Now working as an agent Mendes brought Pedro Caixinha to Ibrox in 2017 and retains strong contacts with the Ibrox boardroom.
Picking up on an interview with Ladbrokes, The Sun reports Mendes saying:
Something's happened there, I don't know whether it's a mentality thing, or the fact they've lost a couple of important players, but there's a big difference between the Rangers we saw six months ago, and the Rangers we're seeing today.

They need to go away and work on identifying exactly what it is that's changed – because there's still time for them to turn their season around.

When you're managing at a club like Rangers, you need to win every single game, that's the mindset you must have. It's the first thing you need to know and understand when you take the job… you need to win every single game.
Caixinho won 14 out of 26 matches before being sacked, so far this season van Bronckhorst has lost nine matches.`
Who will replace van Bronckhorst at Ibrox?
Wee Davie has the class and dignity for it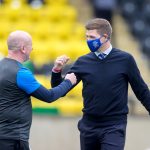 Robbie is the man, good European experience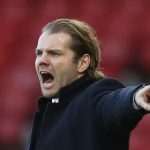 Mister Gerrard- the Prodigal Returns