Like thousands of Celtic fans James McClean couldn't wait to get his hands on the latest Adidas kit.
An Irish themed fourth kit was released yesterday alongside a Retro range from the nineties when Celtic were being kitted out by Umbro.
After getting into his new kit, alongside his son, McClean was onto Instagram showing off his new look to 79,000 followers.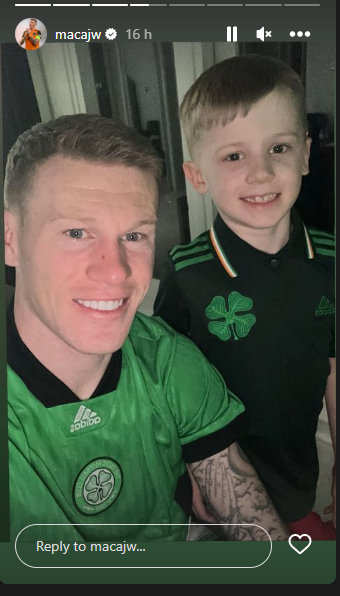 McClean was first linked with a move to Celtic more than a decade ago when he was with Derry City but it was Sunderland he moved to when he crossed the Irish Sea.
There has been bouts of speculation down the years but the Derryman has had to content himself with his role as a fan and watching from afar.
McClean is now in his second stint at Wigan Athletic, where Shaun Maloney is his boss. With 96 international caps he'll be looking to hit the century by the end of this season.
CLICK HERE for Instagram story.