Sean Dyche is down to a 4/1 bet with a number of leading bookies to become the next Celtic manager.
The 49-year-old has been in charge of Burnley since 2012 but has been overlooked for other jobs despite making Burnley a fixture in the EPL.
Earlier this season Burnley were bought over by American investors, whether they see Dyche as central to their plans or want to take the club in a new direction remains to be seen.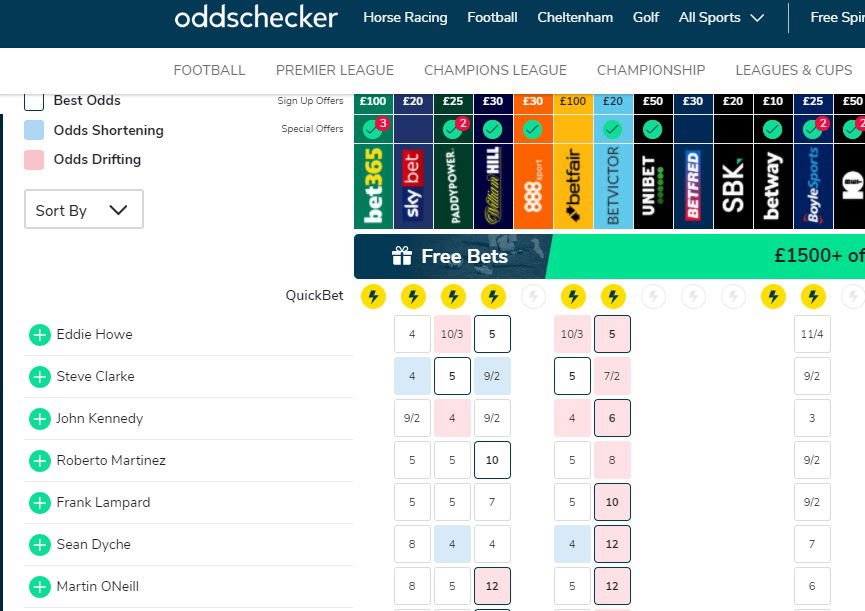 The next manager markets are very liquid with just a couple of bets or one well placed rumour likely to see the odds tumble.
Even before Neil Lennon had resigned there had been a lot of speculation over who would manage the club next season.
Out of work duo Eddie Howe and Rafa Benitez have both been odds-on favourites before easing back, over the last week most of the speculation has centred on Steve Clark and John Kennedy.
Where to watch Celtic on TV?
Get the latest guide to what match is on television via the celtic football on tv guide. As well as fixtures and live stream options on where to watch you can also open a legal stream right there with broadcasters such as Sky Sports, BT Sports, Amazon Prime and YouTube.
Dyche had a journeyman career as a player and was in charge of Watford before moving to Burnley.
CLICK HERE for his Transfermarkt profile.
CLICK HERE for latest odds.