Celtic's interest in Ange Postecoglou certainly set Twtter alive over the weekend.
On Friday night there were a few mentions linking Celtic with the Yokohama Marinos manager but by Saturday the welter of media reports and profiling of the 55-year-old suggested that the interest was real.
To go from Eddie Howe, a 43-year-old with five years' experience in the EPL to a guy that had only managed for a couple of games in the Greek Third Division seemed like an incredible drop in standards with perhaps 90% or more of the Celtic support alarmed at the change in direction.
Responding to this Paul John Dykes of the ACSOM podcast dug into his contact book and got a positive response from representatives of Mark Hughes.
The former Southampton boss looks to be in danger of falling off the management circuit but having managed for over 400 matches in the EPL Hughes is a far less risky appointment than a guy that has never been involved in the British game.
Without doubt the Welshman would be able to grasp the issues facing Celtic and have a knowledge of who is available and network of contacts and agents to turn to.
Hughes isn't anywhere near the trendy type of appointment that Howe would be but compared to Postecoglou he seems far less risky and ready to hit the ground running.
Should Ange Postecoglou be offered the Celtic job?
Yes, we have to trust the club, they know their job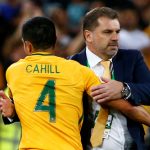 No, the club has lost the plot, demonstrated by this and Lennon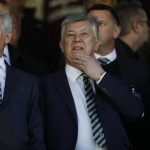 I have been in direct contact with the representatives of Mark Hughes & Mark Bowen this morning.

They are both interested in talking to Celtic about the vacant managerial position. https://t.co/WGFSwDWoKa

— Paul John Dykes (@PaulJohnDykes) May 29, 2021
Mark Hughes is a time served manager who ticks all the boxes.He would be an excellent https://t.co/9vJ4i1G7Gs argue the Australian guy could be a better candidate is frankly ridiculous ?

— James Hendrie (@jimhendrie66) May 30, 2021
I would certainly take Mark Hughes right now @PaulJohnDykes better option than the name that's been mentioned. Celtic are in dire straits just now .3 months wasted don't blame Eddie howe blame the celtic board .

— Stephen Kennedy (@steviejkennedy) May 29, 2021
? Sack the pods, sack the pods, sack the pods ?

— Paul John Dykes (@PaulJohnDykes) May 30, 2021
Cheers Jaime.

There are a few nuggets of wisdom in amongst all the abuse ??

— Paul John Dykes (@PaulJohnDykes) May 29, 2021
A far better option than some of the names being touted, Kelly.

— Paul John Dykes (@PaulJohnDykes) May 29, 2021
I didn't say I'd contacted anyone.

This 'speaking for the fans' line is something I hear a lot. No one claims to on ACSOM.

"Constant negativity against the club"
Are we watching the same movie, Robert?

Throw me a few positives and I'll see if I can get a tune out of them ??

— Paul John Dykes (@PaulJohnDykes) May 29, 2021