Josip Juranovic turned to Instagram late on Tuesday night, the day after Fabrizio Romano had disturbed the tranquil transfer window that most Celtic fans were enjoying. 
There is little doubt that major clubs will be aware of the rapid improvements in the Celtic defender, underlined by his performances in Croatia's wins away to Denmark and France in the Nations League.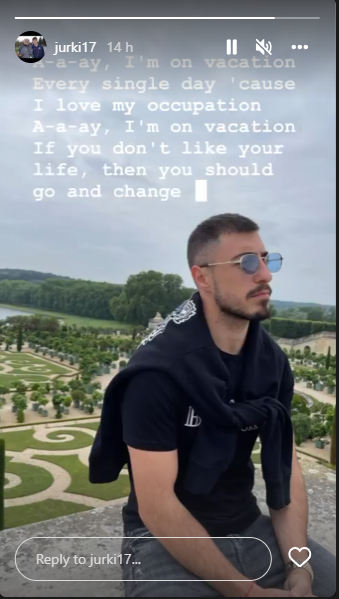 Romano took things a step further when as well as mentioning clubs watching he tweetede an expectation that the defender would leave Celtic this summer. 
Big name departures are nothing new to Celtic fans, they happen almost every summer from Fraser Forster and Virgil van Dijk through to Kieran Tierney, Kris Ajer and Odsonne Edouard. 
Losing a player after just one season would be a bitter pill to swallow, especially with the lure of six Champions League ties leading into the World Cup Finals. 
Juranovic seems very happy with his life at Celtic but it's only human to consider a pay rise of four or five times what you are currently being paid.  
There is almost a social media language style for footballers to use, Juranovics comments are open to interpretation for the glass half full, or the glass half empty supporter.  
CLICK HERE for full Instagram story.