Even from 100 yards away Joe Hart could appreciate Greg Taylor's vital goal at Livingston today.
There hadn't been many clear cut chances following Kyogo Furuhashi's ninth minute opener but as Hearts discovered last week Celtic's goal scoring full-back only needs one chance, one sight of goal to deliver the goods.
After two shots had been blocked in the 53rd minute the ball was getting cleared out of the penalty box with a scattering of Livingston defenders between Taylor and Jack Hamilton in goals.
Buoyed by the confidence of last week's goal the former Kilmarnock defender gave it everything, firing low and hard through all of those players and Hamilton's legs into the net.
With that goal another nail was hammered into the notion that Livingston is some sort of bogey ground for Celtic teams.
Ange Postcoglou has very definite plans about how to play the game, with 70% plus of possession in SPFL matches it almost always delivers with 11 wins out of 12 this season in the Premiership.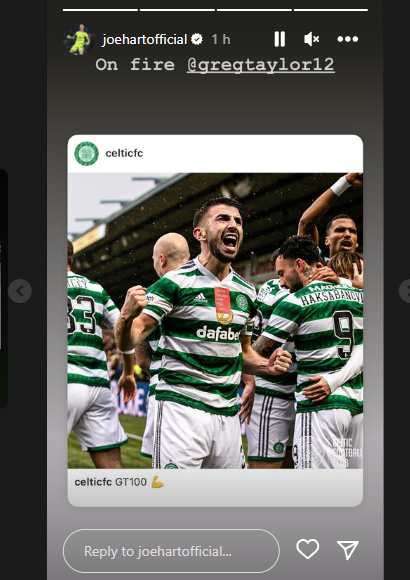 CLICK HERE for Instagram story.