BBC Scotland were all over a contentious VAR decision in yesterday's Celtic v Morton match.
Quite clearly a dubious penalty in Celtic's favour was awarded as a response to Ange Postecoglou's condemnation of how VAR was being used when he spoke to the media on January 6. 'Look Celtic get them as well' move on.
On the day of the Glasgow derby at Ibrox there was virtually no mainstream coverage of the Connor Goldson handball from a Carl Starfelt shot. There certainly wasn't a message read out on Sportsound from Kenny Macintyre's imaginary referee friend. Social media forced it onto old media, they couldn't avoid it regardless of how much BBC Scotland tried.
Macintyre has been trying hard on Sportsound to show what a great all round guy he is, a football fan that raises the topical issues, the fans champion. It is an impossible task, ask Chick Young.
Most folk can see straight through Macintyre's act, yesterday it just took a penalty for Celtic in pointless circumstances for the real Kenny Mac to emerge, the angry, foaming mouthed keyboard warrior that spends most of his time on favoured Ibrox message boards.
Alongside him was English, as crass as ever, showing the sort of enthusiasm that he last demonstrated when tweeting about Shane Warne. Another BBC employee keen to read out text messages from imaginary friends and contacts. 'I've just had a message' from someone on message 24/7.
Did Kevin Clancy get it right with Celtic penalty against Morton?
Yes, the VAR and match official know the laws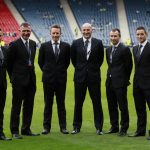 No, a joke decision, never ever a penalty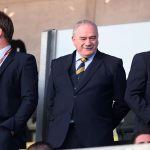 If they were trying to stoke up a VAR controversy they picked the wrong decision. Celtic fans were almost 100% in agreement that it wasn't a penalty. They could see the purpose of the award, from Kevin Clancy who was subject to a 'leaked' complaint from Ibrox last year.
At Pittodrie he rightly sent off Ryan Kent and awarded Aberdeen a penalty. It is now over a year since a Scottish referee awarded a penalty against the Ibrox side.
Clancy is a horrendous referee, a product of the SFA system, he highlighted that by looking at the Efe Ambrose incident and deciding that it was a penalty to Celtic.
There are far far bigger refereeing issues than yesterday's laughable penalty at Celtic Park. The sort of issues that Macintyre, English and their imaginary messaging friends won't go anywhere near.
??'I got a message from a referee earlier on, he said that's never a penalty'@kennymacsport and @TEnglishSport discuss on Sportsound the VAR decision which led to Celtic's first goal today ??#BBCFootball pic.twitter.com/OSSWX95EcD

— BBC Sport Scotland (@BBCSportScot) January 21, 2023
Billy Boys Channel

— IntheHeatofLisbon (@malahidebhoy) January 21, 2023
I got a message from my own eyes and brain and said it wasn't a penalty, however a grade 1 ref and his buddy behind a screen said it was.
Don't drag celtic into the decision .
Question the refs who week in , week out make glaring errors.

— Highland__Paddy (@Highland__paddy) January 21, 2023
Do refs regularly text in about hand balls? Is it only when Celtic get a decision? (Never a penalty today) did ref text you after 2 hands Goldson punched the ball away? Are refs giving their opinions on every game?

— Dave fae The Renton (@DaveTheWiserTim) January 21, 2023
Nobody's texting you Kenny. Turn it in sweaty head

— MB (@melbourne88) January 22, 2023
I am really shocked that Kenny has an issue with this decision but none that go against his own team, a more bitter presenter you will not find. The issue is not decisions that are/not given it's the coverage of them and the media clearly has its choices on which to highlight

— Stephen Coakley (@stephencoakley) January 21, 2023
Every Celtic supporter on here also said it was never a penalty. Has this ref messaged him before when Celtic have been playing recently…?

— Wullie. (@Wulliebhoy71) January 21, 2023
@kennymacsport I'll assume the same Ref done the same when the O'Riley Penalty was given against Celtic? Or when they didn't get the Michael Smith handball, both confirm by ex English officials as the wrong decision.

5-0 the game finished just so you know.

— Colin Bruce (@cozzybruce1888) January 22, 2023
Did the text end WATP by any chance ?

— Viva La Quinta Abada (@Che_Ntcham) January 22, 2023
Did he get messages for any other decision or just the one that was given to Celtic.Not a single Celtic supporter thinks it was a penalty, but now the decisions are going their way you are feigning outrage.Double standards are embarrassing. All Celtic ever ask for is consistency

— Alan McDonald (@Allymac35) January 21, 2023
The whole of half time and 25 minutes after the game spent discussing a penalty given to Celtic in a 5-0 win. The only other decision called into question was the Kilmarnock non-penalty last week.

— Auldstevie (@auldstevie) January 21, 2023
Why now, it was never a pen. But why come out now after the last so many months of bad decisions, all of a sudden they decide now Is the time

— Keano (@ddavidp_kean) January 21, 2023
They've made a rod for their own back tho. Yes it shouldn't have been a penalty but if the one against Bernabei earlier in the season is a penalty then so is this. The rules should apply the same. Unless you're Connor Goldson of course.

— Michael Hannah (@MichaelPHannah) January 22, 2023
It wasn't a pen but why to you always have to go into it in minute detail when you don't when it's any other club

— ?John,Cesar_67? (@Glscelt7) January 21, 2023
Does yer referee always text you after all contencouis decisions, Kenny? ?

— BridoMr (@BridoMr) January 21, 2023
Aye where were all these refs when Celtic got similarly poor decisions against them, or equally when they were denied even a look at solid shouts for a penalty?
Today's was never a pen.
I've no seen any Celtic fans say different though?

— ross (@rosco1888_2) January 21, 2023
Rangers are my team, never hidden that. Be strange to have someone working on Sportsound that didn't support a team.

As for Kris Boyd. I know at times he is a wind up merchant, but he talks up our game. Would he be in the Sky studio tonight if he wasn't such a big personality?

— Kenny Macintyre (@kennymacsport) January 31, 2022