There are growing calls for all public events attracting crowds of more than 500 to be immediately postponed.
Across Europe it has been announced that matches will be played behind closed doors while in Italy Serie A won't re-emerge until the start of April.
The UK has gone against that trend in the battle to contain Coronavirus with Boris Johnson taking no action yesterday when it was expected that football matches would have to be played behind closed doors.
Bizarrely the Scottish government have postponed restrictions until Monday which conveniently allows Sunday's Glasgow derby to take place as planned.
Justifying the decision Nicola Sturgeon claimed that there is no additional health risk to 50,000 people getting together with the decision taken due to the demands placed on emergency services by hosting such events.
It seems that the First Minister is unaware of the strain caused to the NHS by the Glasgow derby with Accident and Emergency services seeing a spike in demand across the West of Scotland.
The onset of the Coronavirus is unchartered territory for the authorities with PFA Scotland calling for immediate action.
In a statement to PFA Scotland members seen by The Scotsman, chief executive Fraser Wishart cited a case in Italy where a Juventus player who was involved in a game played behind closed doors has since tested positive for coronavirus.

"Through no fault of his own, he has put his team-mates and opponents' health at risk," Wishart, pictured, pointed out. "We cannot allow that to happen in Scotland."
Overnight in England it has been revealed that Arsenal boss Mikel Arteta has been diagnosed positive for the virus alongwith Chelsea winger Callum Hudson-Odoi.
Arsenal's match at Brighton tomorrow has been postponed with EPL clubs holding an emergency meeting this morning.
Should the next two weekends of SPFL fixtures be postponed?
Yes, We need to take stock, UK isn't immune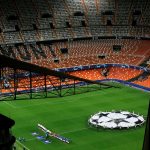 No, play on. Fears are being over-hyped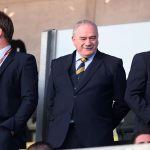 In Scotland it seems that the health of players and coaches is in the hands of the less than dynamic duo of Neil Doncaster and Ian Maxwell.