Six days after Bournemouth's EPL promotion hopes were ended Alan Nixon has tweeted that Celtic are waiting on an answer from Eddie Howe about becoming manager.
It is now more than three months since Neil Lennon resigned but with less than two months till the Champions League qualifiers there appears to be no sign of a successor.
Since Howe was reported to have held face to face talks with Dermot Desmond and Dom McKay it has been believed that confirmation of an appointment was only a matter of timing.
Believe Celtic now want an answer https://t.co/02KXA6tQuw

— Alan Nixon (@reluctantnicko) May 28, 2021
Good work ? https://t.co/wVDMJV3JYr

— Alan Nixon (@reluctantnicko) May 28, 2021
Should Celtic offer the manager's job to Eddie Howe
Yes, absolutely. Howe is the perfect fit
No, what has he won?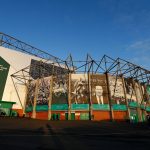 When they launched Season Ticket renewals on Wednesday Celtic admitted that they had hoped to have a manager in place before asking fans to stump up for next season.
Howe has been out of work since a decision to mutually consent from Bournemouth following relegation in August.
With Spurs, Wolves and Crystal Palace on the lookout for new managers the market is much more liquid than it was in February when Lennon resigned.
Nixon is a Glasgow-born reporter based in the north west of England with strong contacts throughout the game, he has broken a few stories linking Roy Keane with the Celtic job.