Chris Sutton isn't buying into what appears to be the semi-official version of why Celtic missed out on Eddie Howe as manager.
For the best part of two months the best-connected reporters issued assurances that the deal was as good as done, that Celtic were relaxed about things given the nature of negotiations.
When Bournemouth's prospects of promotion to the EPL were ended last week by Brentford it should have been a matter of time. Howe wouldn't be picking up a promotion pay-off and his backroom targets didn't have the counter attraction of 'the greatest league in the world'.
As the calendar edged through the week doubts started to kick in, what was the reason for the delay, Celtic were less than two months away from starting a Champions League campaign that was six matches away from bringing in £30m.
On Friday afternoon, as he often does, Stephen McGowan of the Daily Mail broke the news that the much predicted deal was off for a variety of reasons. Going with less detail Celtic confirmed that news in a statement just before 6pm.
Yes, utterly toxic, the rebuild starts when he leaves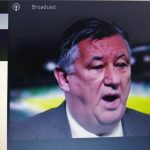 No, we need his experience for the handover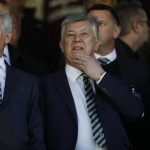 Sutton is rarely a messenger. When he gets told something he tends to respond with why or even How(e). Taking the standard line to task in the Daily Record he asks in typical fashion:
It's staggering how they have got to this point and no matter how you spin it, it's certainly not a good look for the new chief executive Dominic McKay. He had to get Howe over the line but now the club's been left looking completely rudderless.

I do smell a rat though. There has always been the nagging question of why it was taking so long. I said in these pages last week that my first question for Howe if he took charge would be why has it taken so long?

Now the big question is, has he taken Celtic for a ride? Was he holding out for a Premier League job all along? Has he been given the sniff of one? There are so many questions and it would be interesting to get Howe's answers. It's hard to get your head around it all, though.
Getting into his stride, later on Sutton adds:
How can you go from just needing to dot the 'i's and cross the 't's to sitting at the end of May without a manager?

This is not how big clubs behave. Celtic are due to report back for pre-season training on June 17. They have a Champions League qualifier in 50-odd days.

Yet right now they look like a shambles. The suggestion is they are at an advanced stage with another candidate, but it's hard to see how that can be the case when all their eggs were in one basket.
Turning to the architect of the latest shambles and a disaster of a season Sutton concludes with:
The club must be in full panic mode. It's all right playing the blame game but Peter Lawwell should have had this nailed down back in February.

The writing was on the wall for Neil Lennon from before Christmas. The next manager should have been lined up so when he left the new man could come straight in.

I get that Howe was seen as the outstanding candidate and he was worth the wait, but Celtic gave up on their entire season and nothing was ever set in stone.

They were left flapping in the wind and were wide open to this kind of collapse happening. I really can't get my head around it.