Charlie Nicholas has launched a blistering attack on Celtic over their move to make Ange Postecoglou their new manager.
The former Sky Sports pundit wasn't a cheerleader for Eddie Howe but is clearly unimpressed by the switch in attention to the 55-year-old in charge of Yokohama Marinos.
Throughout this season more and more Celtic fans have found themselves in agreement with Nicholas who had been something of a bogey man with his constant negativity about the club. Over the last nine months it seems that Nicholas has been on the ball with his reading of matters inside the club he started his professional career with.
When John Kennedy was appointed as Interim Manager back in February it should have given Peter Lawwell ample time to get things right even while writing off the 20/21 campaign including the Scottish Cup.
Now with 50 days to go until the first competitive match of next season Celtic have to negotiate a fee to release Postecoglou from his Yokohama contract then take on the Work Permit and UEFA Pro Licence issues
Picking up on his column in the Daily Express, the Daily Record reports Nicholas saying:
The impending appointment of Ange Postecoglou is hardly a statement of intent from Celtic. There's nothing wrong with having a plan B – but this is not plan B. This is desperation.

I will give Postecoglou a chance because I'm a supporter but is the former Australia boss really the height of the club's ambitions?

It has nothing to do with his lack of knowledge of the Scottish game or me looking down on football in the southern hemisphere. If this is the man Celtic are bringing in then their fans simply have to accept it. This is where the club is at.

It is mind-blowing how far behind the eight ball Celtic seem to be. I have said in this column on more than one occasion that they should have approached Xavi or Xabi Alonso. They would have been better, more productive candidates than Eddie Howe.

It scares me just how unambitious the club has become, going from a position of strength to where they find themselves now.

Luring Postecoglou from Yokohama F Marinos is not quite the same as when Arsene Wenger left Japanese football to join Arsenal in 1996.

The Parkhead hierarchy have left the club in this situation. I don't blame new chief executive Dominic McKay.

It's his predecessor Peter Lawwell and Dermot Desmond who have made such a pig's ear of things in such a short space of time.

The question is how did they manage to let things slide? Arrogance? Laziness? Complacency? All of the above? With the exception of Brendan Rodgers, their managerial appointments have been made in haste.

The lack of football knowledge among those holding the purse strings has now come back to bite them. It is so alarming that Celtic have fallen to this level.
Should Peter Lawwell leave with immediate effect?
Yes, utterly toxic, the rebuild starts when he leaves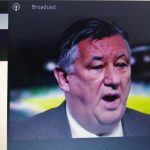 No, we need his experience for the handover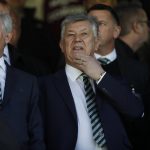 Celtic's first team squad, without the internationalists, report back for pre-season training on June 17.