Before September is out many Celtic fans are already writing off the prospect of winning the SPFL title.
A home draw against Dundee United confirmed that Ange Postecoglou's side are looking like a mid-table outfit with mitigating circumstances for earlier fixtures no longer valid.
Last week at Livingston there was a plastic pitch and a Europa League hangover. Celtic were without several influential players today but United were missing Charlie Mulgrew and Marc McNulty as well as playing in front of no away fans.
Celtic struck the woodwork three times but those watching the match know what a title winning side looks like. Seven matches is a reasonable sample to judge on, with October including trips to Aberdeen, Motherwell and Hibs things could soon be much worse as Postecoglou comes to terms with the extent of the rebuild he has taken on.
With a lengthy injury list the last thing that Celtic needed today was more knocks and disruptions, James McCarthy and Josip Juranovic were unable to start the second half today and look doubtful for Thursday's match at home to Bayer Leverkusen.
Yes, plenty of time to do it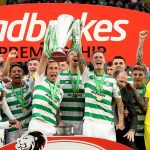 No, get real, we're miles off it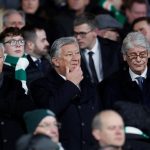 The new manager has been dealt a tough hand but the SPFL Premiership table shows Celtic six off the pace with Motherwell and Dundee United on more points. After last season's miseries the last thing that Celtic need is a second winter of discontent.
"The League is over."?

Behave. We are 6pts behind with 9x of the first team squad out.

— ? Gastro Celtic ? (@Gastro_Celtic) September 26, 2021
Celtic are going to have to go on a massive run of victories and put teams at the top under pressure to win every week. We don't have a squad capable of going on such a run. I hate saying it, but its true.

— Joseph (@JosephK1888) September 26, 2021
We are unlucky to be 6 behind IMO.

— ? Gastro Celtic ? (@Gastro_Celtic) September 26, 2021
We're still a long way from completing for the league giving how thin our squad is imo. ?????

— Sean ????????? (@Seany_67) September 26, 2021
We should have won that game. Ajeti miss of the season and three of the woodwork. Ajeti is like a man down with his lack of movement.
The league is far from over. We just need to get important players back.

— PMaldini (@sharkybhoy67) September 26, 2021
I don't think it's a case of 'right now the league is over' as in its only 6 points so still plenty to go. It's more of what we've seen so far, suggests quite strongly that we're likely to be dropping more points consistently, and very unlikely to to put up a decent challenge.

— Naka25 (@Nakamooora) September 26, 2021
How long did we have our heads in the sand last season over games in hand. It's not going to happen this season we have only beaten dross at home

— jim dandy (@jimdandy_67) September 26, 2021
Any 11 should be a match for Dundee United, whose best player is Charlie Mulgrew.

— Timor O'Seery (@seery_o) September 26, 2021
Related posts