Stephen McGowan has dropped a strong hint that Brendan Rodgers would be a serious candidate to manage Celtic if Ange Postecoglou leaves to manage Spurs.
Back in February 2019 Celtic fans were shocked that their boss had shifted virtually overnight to Leicester City and had succeeded in taking with him three key members of the coaching staff with John Kennedy and Stevie Woods resisting the lure of a move south.
After two top six finishes and an FA Cup win the wheels came off the wagon spectacularly this season with Rodgers mutually consented a few weeks before Leicester were relegated.
Rodgers doesn't seem to be quoted for the Spurs job which will be a blow to his ego, there could be other, lower options this summer but McGowan suspects that there could be a re-union with Celtic.
Should Brendan Rodgers ever be allowed to manage Celtic again
Absolutely, top coach, he is one of our own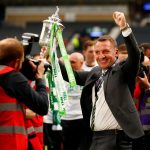 No, nae, never. Can't trust a word he says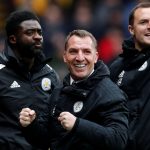 The Daily Mail reporter has a long track record of knowing in advance what is going on at Celtic, after some Mills & Boon material he concluded his column with:
If nothing catches their eye, they might even be tempted to turn to David Moyes or a Steve Clarke or a John Kennedy. A steady Eddie who won't spend every conversation scanning the room for chairmen from clubs in bigger leagues.

The trouble is that fans don't want someone like that. They don't care about a good sense of humour, a love of reading and long walks in the country.

They crave the exotic outsider who'll set the pulse racing by firing jibes across the city at Rangers.

The smooth talker who'll tell them how great Scottish football is to their face, while plotting a move to England behind their backs.

The man-on-the-make who revs up the engine of his Range Rover and hits the M6 as soon as he has a couple of medals round his neck.

The two-timer most likely to ditch them at the altar and leave them crying on the steps, clutching a crumpled up photo of the Lisbon Lions.

Push them hard enough and some might even be willing to speak the six hardest words in the English language.  Come back Brendan, all is forgiven.
Maybe not from all Celtic fans but perhaps ahead of a favoured son of the former CEO now calling the shots as Chairman.