A 'well known member' on Follow Follow has claimed that Police Scotland are putting pressure on to make future Glasgow derby SPFL matches for home fans only.
Since 2018 when Dave King caved in to pressure from suffering Ibrox fans the issue of away supporters at the fixture has been in the spotlight.
For decades each club gave around 7,000 tickets to away fans but after four successive Celtic wins King cut the allocation down to just 800, the same as all other clubs get for SPFL matches at Ibrox. Celtic responded with the same action at Celtic Park.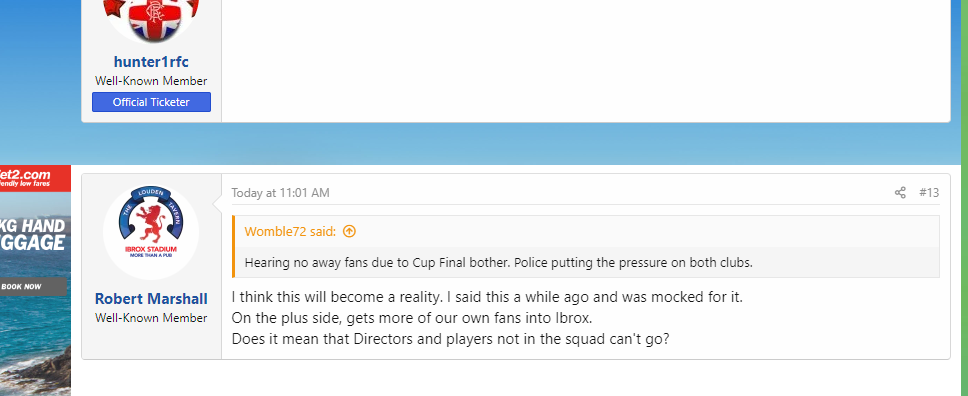 Robert Marshall is the owner of the Lounden Tavern and the father of the Ibrox SLO.
The two clubs are due to meet at Celtic Park on April 8 but with just over three weeks to go there has been no comment about the ticket allocation.
A number of attacks were made on the 800 Celtic fans at Ibrox on January 2, last month there were early morning clashes at Hampden as ultra fans from both clubs arranged displays.
There is a high cost for policing just 800 away fans with special arrangements put in place to get them in and out of the stadiums with minimal interactions.
Last February Celtic won 3-0 with no away fans officially in the stadium with many supporters commenting on the match as having one of the best atmosphere's ever.
Should the Glasgow derby SPFL matches be for home fans only
Yes, it is inevitable- get it done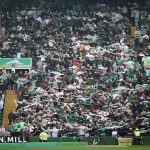 No, away fans are essential in this match