Chris Jullien has endorsed the Celtic France twitter account- exchanging news on all things Celtic with over 4,000 fans.
Over the weekend the defender spent time back in France and made an appearance on beIN France where he discussed a wide variety of subjects.
There sort of appearances are always liable to create a 'lost in translation' headline but the video clip was quickly shared on the Celtic France account with translations quickly following, retweeted by the Celtic defender.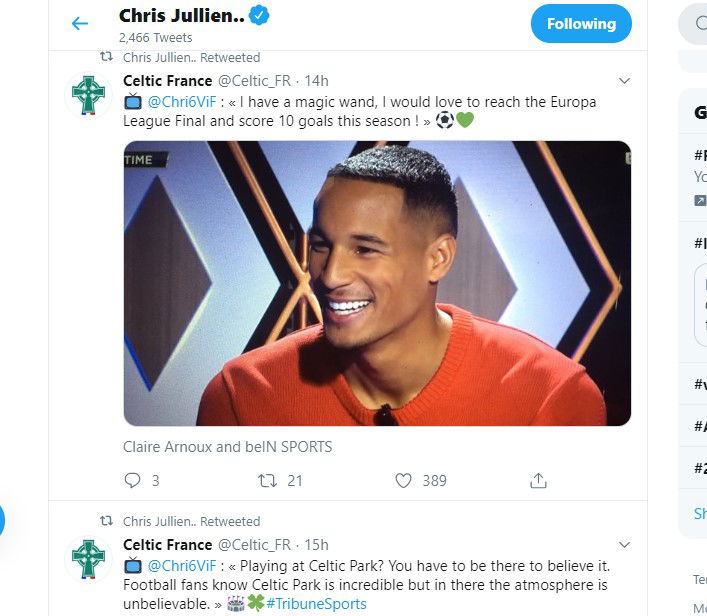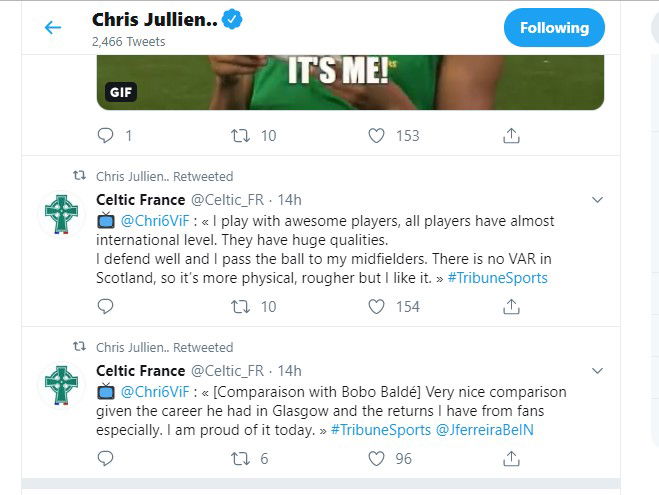 Jullien appears to be the perfect ambassador for Celtic with a growing French interest in what is going on in Glasgow.
It seems that pulling on the vert et blanc hoops creates a transformation in French strikers with Odsonne Edouard following closely in the footsteps of Moussa Dembele by making a mark in Europe and also for the national u-21 side.
Next week Rennes visit Celtic Park on Europa League duty with Jullien promising them an unbelievable atmosphere- 'you have to be there to believe it.