On the back of a friendly against West Ham some of the gullible are debating whether James Tavernier is among the best right-backs in Europe. 
Like previous Ibrox legned Brian Laudrup, Tav isn't even the best footballer in his family with brother Marcus a genuine transfer target for Bournemouth and Nottingham Forest. 
Unfortunately for Big Bro James there hasn't been a sniff of transfer interest in him despite seven years at Ibrox running around with a For Sale sign on his back. 
More is required from a full-back in the EPL than an ability to take penalties and overlap past your winger. 
With two trophies out of 20 won during his time at Ibrox the former Wigan Athletic utility man will be forever remembered for his surrender note in the club programme when he admitted that his team-mates just weren't
equipped for handling expectations.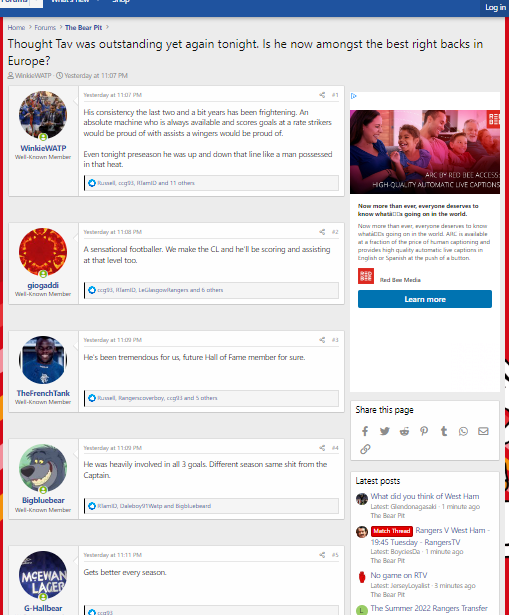 Prior to a home defeat from Hamilton Accies in 2020, Tav put his leadership qualities into words.